Let Monk Build Your Web Site. Click here to see examples of our design work.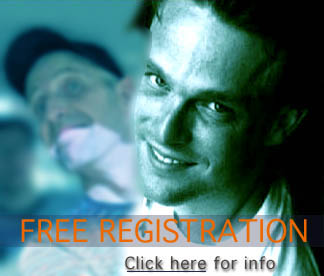 Simple Easy UNIX Hosting

No other operating system can touch the speed, reliability and the features of the UNIX operating system. With over 150 different pre-installed features, UNIX is the choice operating system for eight out of every ten web hosting clients in the world. Streaming audio and video, unlimited email accounts, PGP, secure server ssl access, and total account management using Monk Host's web-based control panel are just a few of the hundreds of features each UNIX account comes with.

SERVER DETAILS

Unix / Apache
Red Hat Fedora Linux
Dual Pentium 4 Xeon 1266 MHz or faster
RAID Hard drive Backup
Web E-mail
Unlimited E-mail Autoresponders/Redirects
Unlimited Mail Lists
Web-based Statistics
99.9 Uptime Guarantee
CPanel Control Panel
Subdomains included (http://anything.yourdomain.com)

Key Features

Each of our shared hosting packages comes with POP3 email accounts in addition to email forwards and aliases. You have the option to retrieve email directly from POP3 mailboxes on the mail server using an email program such as Eudora, Outlook or Outlook Express.

We do not overload our web servers. We bind 1 class C (256) of Ips to each machine. This ensures that your web site loads fast and is always available to your visitors.

Email Aliases

Using Email Aliases or forwarders gives you the ability to receive any email @yourdomain.com. Specific email addresses that you want to forward out of your domain to another email account can be accomplished by editing your .redirect file within your /home directory. For example, you may want to forward all email addressed to sales@yourdomain.com to an AOL account, such as Bob232@aol.com, or another POP3 account on your domain, such as bob@yourdomain.com. The best part about using aliases or forwards is that the person emailing you never knows the mail is being redirected.

Auto Responders

An autoresponder is a pre-determined message with information you want automatically sent to anyone who emails a designated email address/mailbox at your domain.

PGP

PGP is a program that adds privacy to your electronic mail that you send through our network. It encrypts your mail so that nobody but the intended person can read it. When encrypted, the message looks like a meaningless jumble of random characters. PGP has proven itself quite capable of resisting even the most sophisticated forms of analysis aimed at reading the encrypted text.

Mail Lists

You can create multiple mail lists based on your customer's interests. You provide customers an email address they can send an email to and be added to your personalized mailing list. As soon as customers sign on, they are sent a friendly welcome message. This is a great way to cost effectively communicate with your customers through monthly newsletters, sales updates or just a friendly hello. Each list can hold 1000 names and a 75kb message that can be emailed to all the lists you create.

Personal SMTP Server

You have a personal SMTP mail server on each domain you host with Monk Host. This mail server enables you to send mail out through your domain at mail.yourdomain.com

Mail Control Panel

Lets you view, delete and manage all of your email accounts through the convenience of your web browser.

99.9% Uptime Guarantee

We guarantee that 99.9% of the time your web site will be accessible via IP address to the world. The IP address is the numerical value equivalent to www.yourdomain.com. If your web site is not online 99.9% of the time, we will refund the percentage of your monthly hosting fees equal to the downtime.

Shopping Cart System

Through Cpanel, you may install a simple shopping cart (Agoura) which lets you add all of your products into a 1 page HTML document that will sort your products with price, quantity and other attributes you set. It lets you create a custom receipt and order page and emails both you and the customer when an order is completed.

Secure Server (SSL)

All shared hosting accounts may purchase a secure server key. Any sensitive information such as credit card information can be encrypted before transmission through a web browser. SSL will light up the key in your customer's browser, greatly increasing customer trust when buying from your site.

SSH - Secure Shell

Available for Business Premium. This is the industry standard for encrypting terminal connections and file transfer over the Internet.

Server Side Includes (SSI)

Lets you embed CGI scripts into your web pages. The scripts will execute automatically when the web page is opened.

Password Protected Files, Pages, and Directories

Protect directories within your web site so that only approved username and password combinations gain access.

PHP 4

A server-side, cross-platform, HTML-embedded scripting language.

FrontPage 2002 Extensions

The Microsoft FrontPage 2002 web site creation and management tool gives you everything you need to easily create and manage great web sites. You are required to own and install the FrontPage 2002 software on your home system.

Real Audio / Video 7.0 Streaming Media

We provide full support for RealMedia technology from RealNetworks to stream audio and video from your web site. Streaming allows your users to see or hear your multimedia files without having to download them to their local PCs first.

mSQL / mySQL Databases and Support

A database is a structured collection of data. It may be anything from a simple shopping list to a picture gallery or the vast amounts of information in a corporate network. To add, access and process data stored in a computer database, you need a database management system such as mSQL/mySQL. Since computers are very good at handling large amounts of data, database management plays a central role in computing, as stand-alone utilities or as parts of other applications.

Support for Plugins

Support for Vream (Virtual Reality Authority Software), Voxware, Vivo Active, Midi and IPIX, Sizzler, Fractal, FutureSplash, Infinop's Wavelet Image Compression, VocalTec Internet Phone, TrueSpeech Digital Audio, VRML, Macromedia's Shockwave.

Wireless Application Protocol Ready (WAP)

Allow your clients and potential customers to view your web site on cellular phones, pages and other wireless devices with Internet access.

Full Access CGI-BIN

Directory setup with special permissions to auto-execute user-defined scripts. CGI is used to accomplish tasks which are not supported by basic HTML, such as a hit counter or guest book. You may use this directory to execute any CGI script you write or ones that are already pre-written for you. The directory is specially designed for scripts that end in .pl, as scripts that end in .cgi will execute from any directory within your web space.

Pre-Installed CGI Scripts

We offer several pre-written scripts available free for your use. These include hit counters, a shopping cart system, guest book, bulletin board system, visitor links page, random quote displayer, and much more.

Custom MIME Types

Adds the ability for serving multiple content types such as midi files, special audio formats and others.

Unlimited FTP Access

File Transfer Protocol or the method used to "upload" your web site files to storage space on our network. You have unlimited access to your domain via FTP 24 hours a day to set up, change and manipulate your web site. Monk Hosting's network is compatible with any FTP client you choose to use.

Anonymous FTP Access

Capability of setting up a public area where anonymous users can upload and download files from your web server.

Daily Backups

We do daily backups of your sites data and your email spool file. In the event you lose or corrupt any of your data, you may request a restore from our technical support department.

Raw Access Logs

These are the text logs showing every hit to your site and what the user downloaded, accessed or viewed. For statistical analysis you can download these to compile on your local machine in programs like Web Trends or other site analysis programs.

Graphical Referrer Logs

This is an extended logging feature that documents where each visitor to your site came from. You will know if they found you through a search engine or a web site link. It will show you the search engines users queried and what keywords or sentences they typed in to find your web site. This is invaluable information when trying to determine if marketing campaigns are paying off.

Webstats - Web-based Statistics

This is a very powerful tool for graphically tracking visitors to your site. It provides you statistics on how long visitors stay at your site, what pages they visited and the order in which they were visited. It also provides the most popular entry/exit pages, what browsers your visitors use, which countries your site is most popular in and, with referrer logs activated, it will graphically capture how the user found your web site. Webstats can be configured to run nightly or weekly.

Server Operating System

Each of our shared servers runs a custom version of Red Hat Fedora Linux with Apache Web Server.

Uninterruptible power with UPS and backup generator

Every server is connected to a 3000W Compaq UPS device and our data center power is backed by a 245,000W Diesel-powered generator ensuring that even during the longest power outages your web server remains online.