Let Monk Build Your Web Site. Click here to see examples of our design work.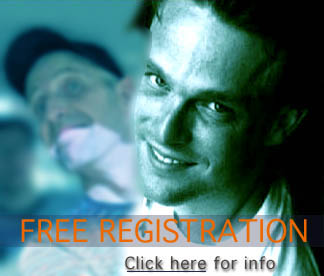 Simple Easy UNIX Hosting

No other operating system can touch the speed, reliability and the features of the UNIX operating system. With over 150 different pre-installed features, UNIX is the choice operating system for eight out of every ten web hosting clients in the world. Streaming audio and video, unlimited email accounts, PGP, secure server ssl access, and total account management using Monk Host's web-based control panel are just a few of the hundreds of features each UNIX account comes with.

Do you want sublime design that actually works? We should talk. Monk prides itself on web designs that are smart, clear, and, like any true monk, deep. Smart in the efficient way we target client resources to execute a total branding campaign. Clear in our vigilant investigation of customer needs in order to articulate an on-point strategy that produces bottom line results.

Our design experience spans two decades, and over 100 clients. We know the nature and challenges of each client. We work within your budget to produce maximum results. Big or small, you receive our full customer support.

Let our designers craft an image that shows your strength and integrity, and that improves your bottom line. Please browse our designs below and let us know how we can help you with a successful web presence. Clicking on a thumbnail will open a larger image.